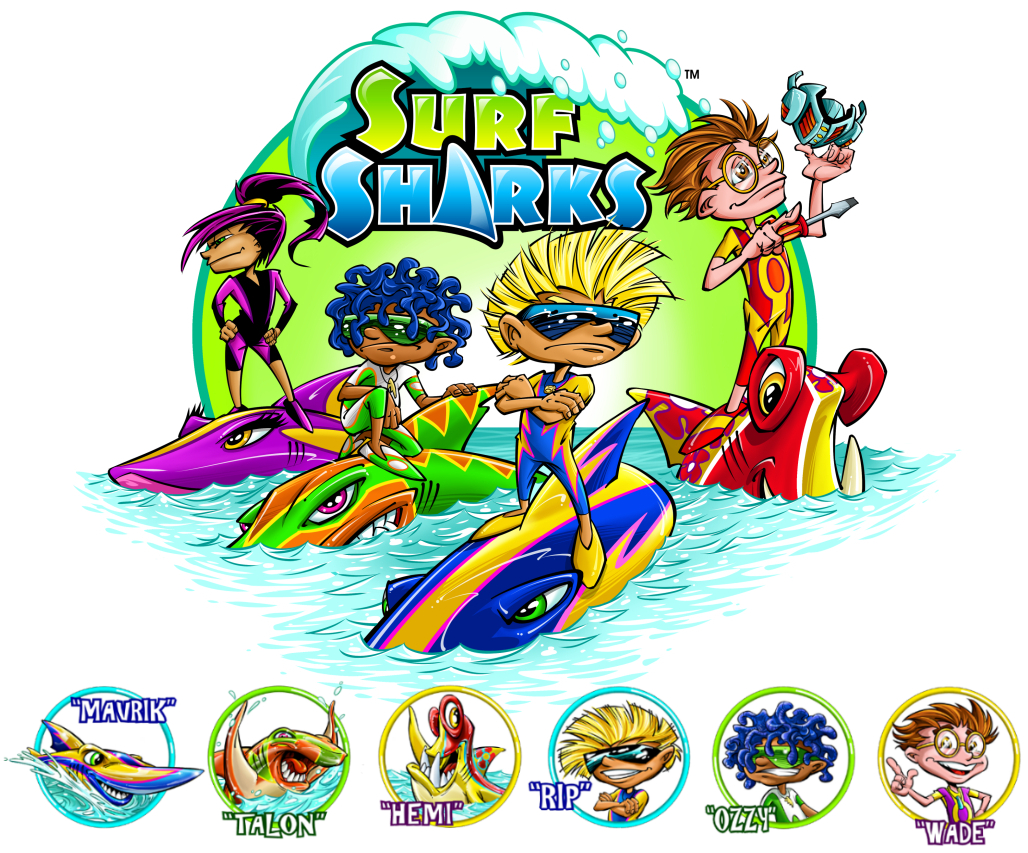 Meet the Surf Sharks crew!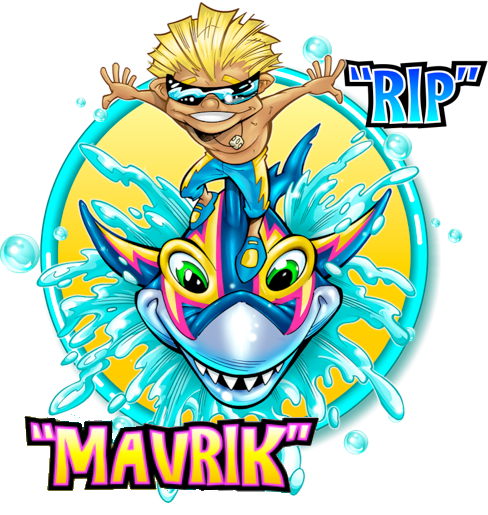 Rip is the fearless surfer dude who loves a big wave and keeps the other boys in line while having a gnarly time. Mavrik is a Mako shark and the fastest in the ocean. He is the team leader of the Surf Sharks, and is always ready to take on a good challenge.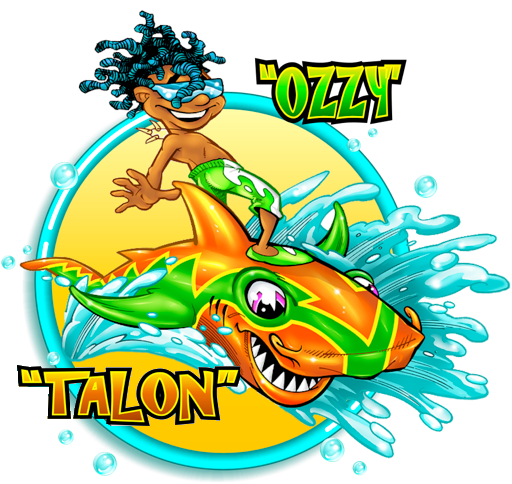 Ozzy is the master of the waves. Sick surf and his rad bros make it impossible to keep him out of the curl.Talon is known to get in his fair share of trouble when he's caught up chasing the most epic waves and learning the sickest tricks. Together, they make one rad team!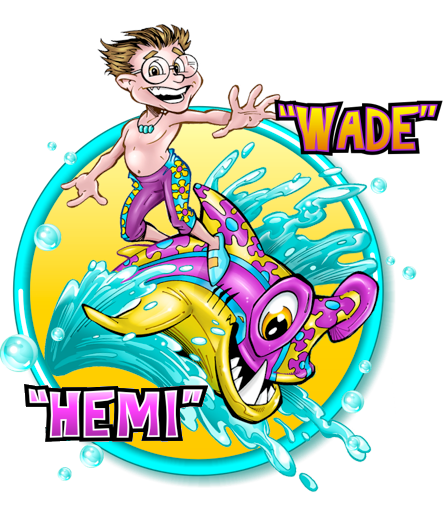 Wade is a seriously smart dude who can solve his way out of any problem and knows a great deal about our finned friends. Hemi the shark is not the sharpest tooth in the jaw but he has a big heart and will always find a way to make you laugh.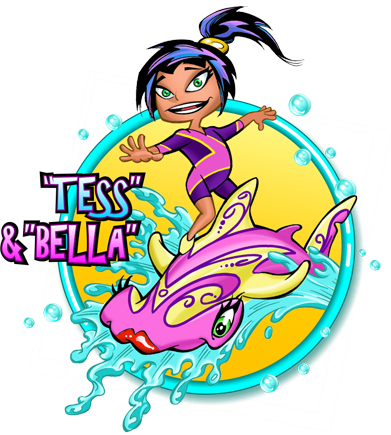 Tess and Bella may be the only girls in the crew but they can surf just as gnarly as the rest of the dudes.Whether competing or just playing on the waves, these two are a combo to watch out for.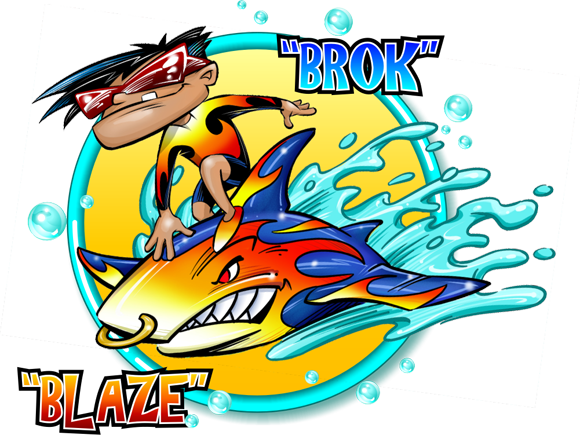 Brok and Blaze aren't from Fin City and don't really get along too well with anyone from the Surf Sharks crew. These bros still have a lot to learn about how to treat people, sharks, and the ocean before they've got a chance to share the waves with the rest of the dudes.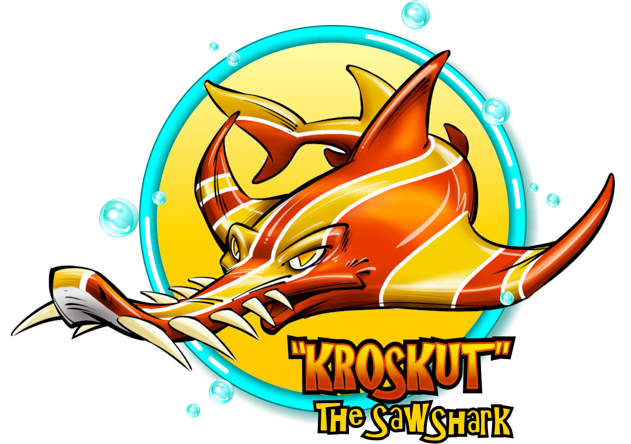 Kroskut the Saw Shark runs the McGill's Hardware store. He really nails it when it comes to customer service and measures up better than the competition. No else in the ocean is equipped quite like Kroskut!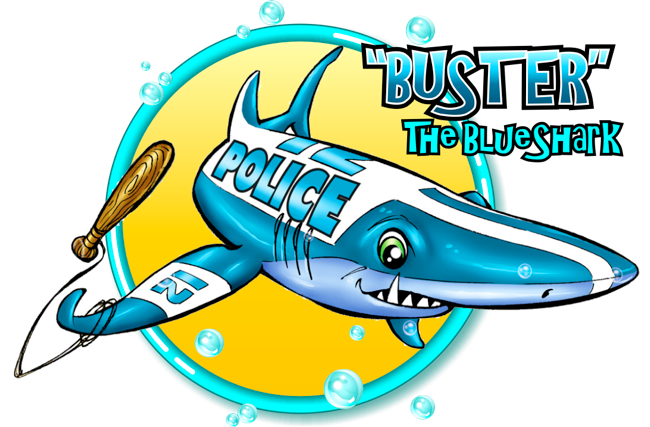 Buster spends his time in Fin City laying down the law. That may seem scary to some, but Buster is actually the nicest dude in town. He spends most of his time helping out the friendly finned friends in Fin City.
The Great Whytini is a Great White magical shark. He's the greatest magician to ever swim the seven seas and Fin City is proud to have him as one of their own. He teaches his son Gus everything he knows about being the greatest.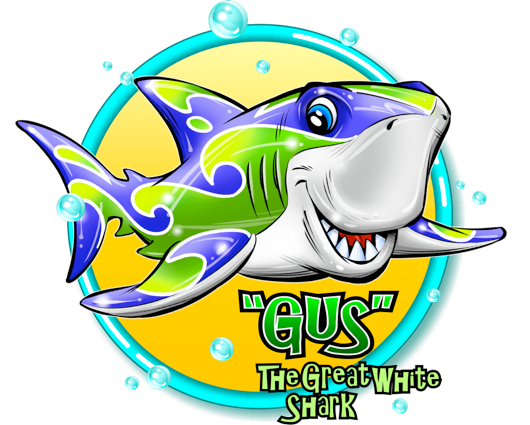 Gus is the youngest in the crew and the son of The Great Whytini. He's still learning the ropes and hasn't quite proved to the rest of the crew that he's ready to start shredding the waves.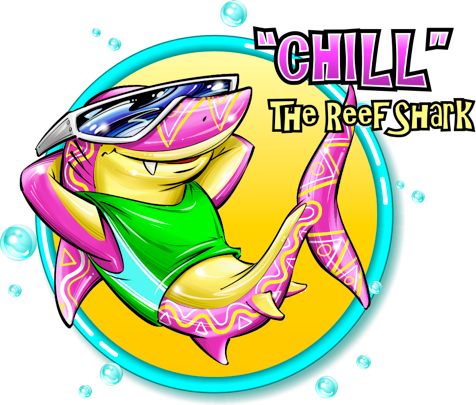 Chill runs the surf shop in Fin City. He's a master shredder and the best dude to talk to about the true ways of the surf. When he's not running the shop he's running up his tab at the Sharky's Shake Shack no thanks to his never ending love for squid shakes!