COMING MARCH 2023
THEY'RE RIGHTEOUS, RADICAL & READY TO RIDE!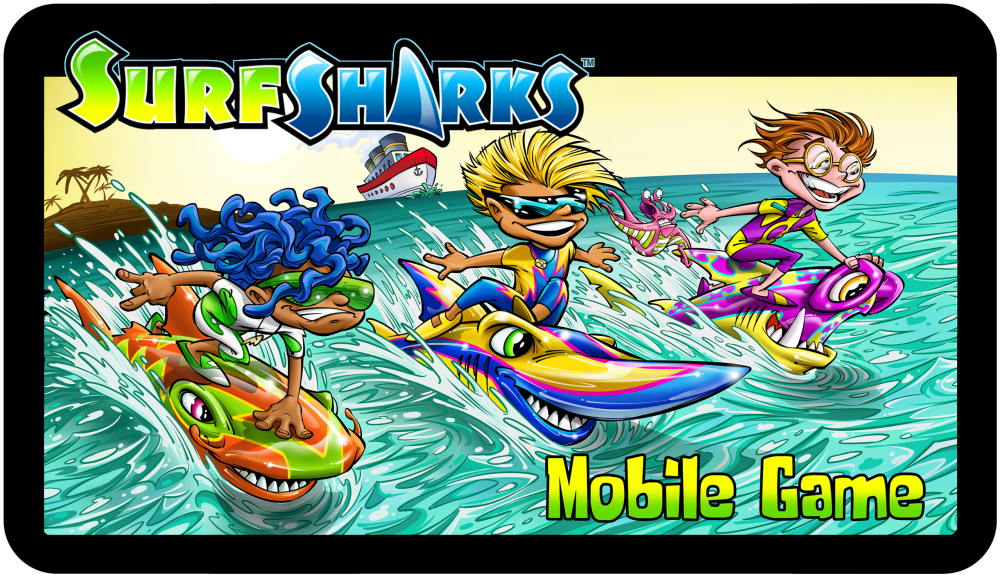 Sign-up below for Surf Sharks news & updates!
Welcome to the OFFICIAL Surf Sharks Website!
Your headquarters to find that shark loving kid in your life a totally JAWSOME gift!  With fully illustrated shark books, shark clothing, shark puzzles, shark school gear and so much more!  Surf Sharks is dedicated to changing the perception of sharks by providing kids with positive shark entertainment while taking them on a ride of their lives!  Learn about the many species of sharks and the fascinating features these valuable creatures possess.

Enjoy the ride with us and check out our rippin' Surf Sharks Store!
Here at Surf Sharks we are PRO SURF and PRO SHARK!
We donate 20% of ALL PROCEEDS to shark preservation and ocean conservation organizations to help keep our sharks safe and our oceans clean.